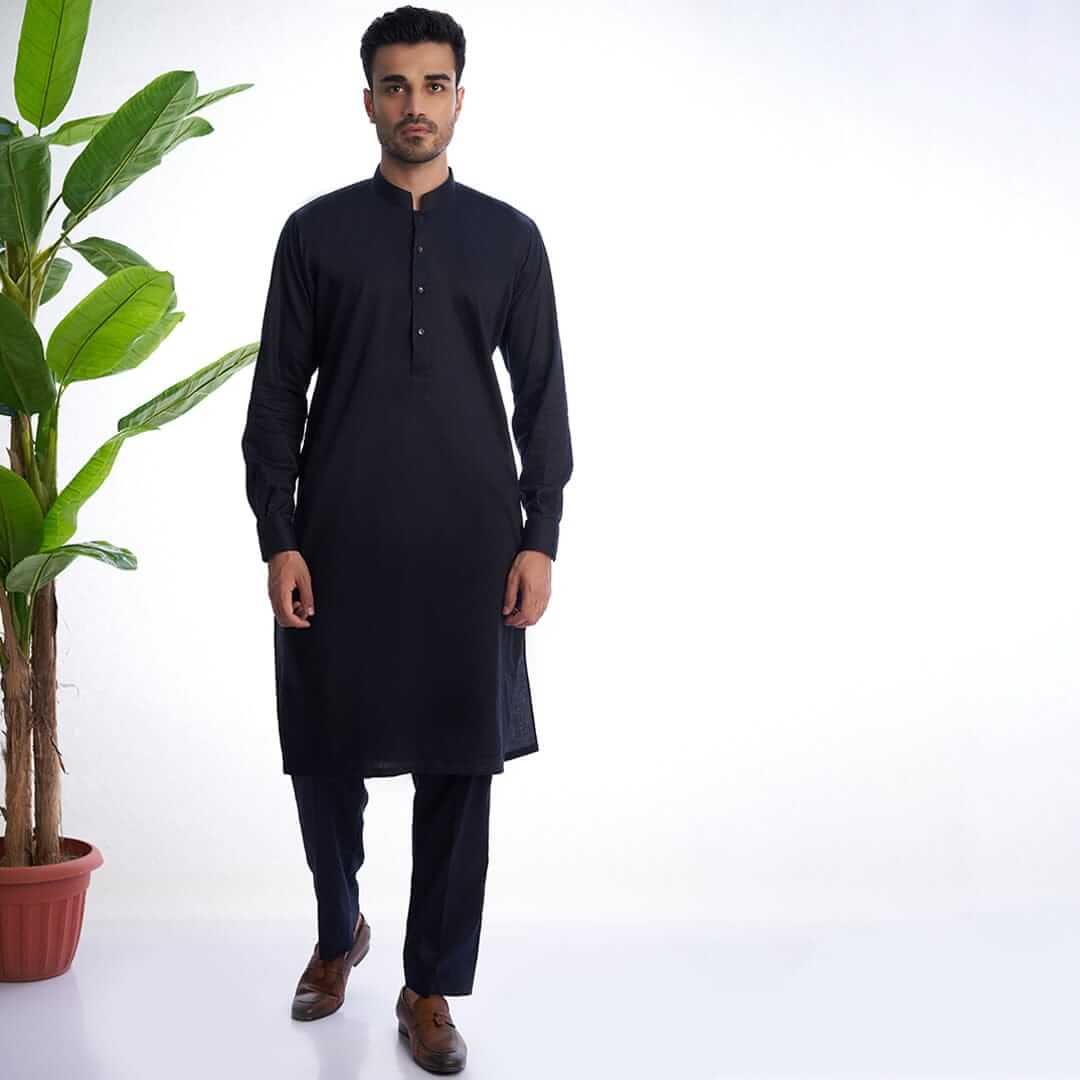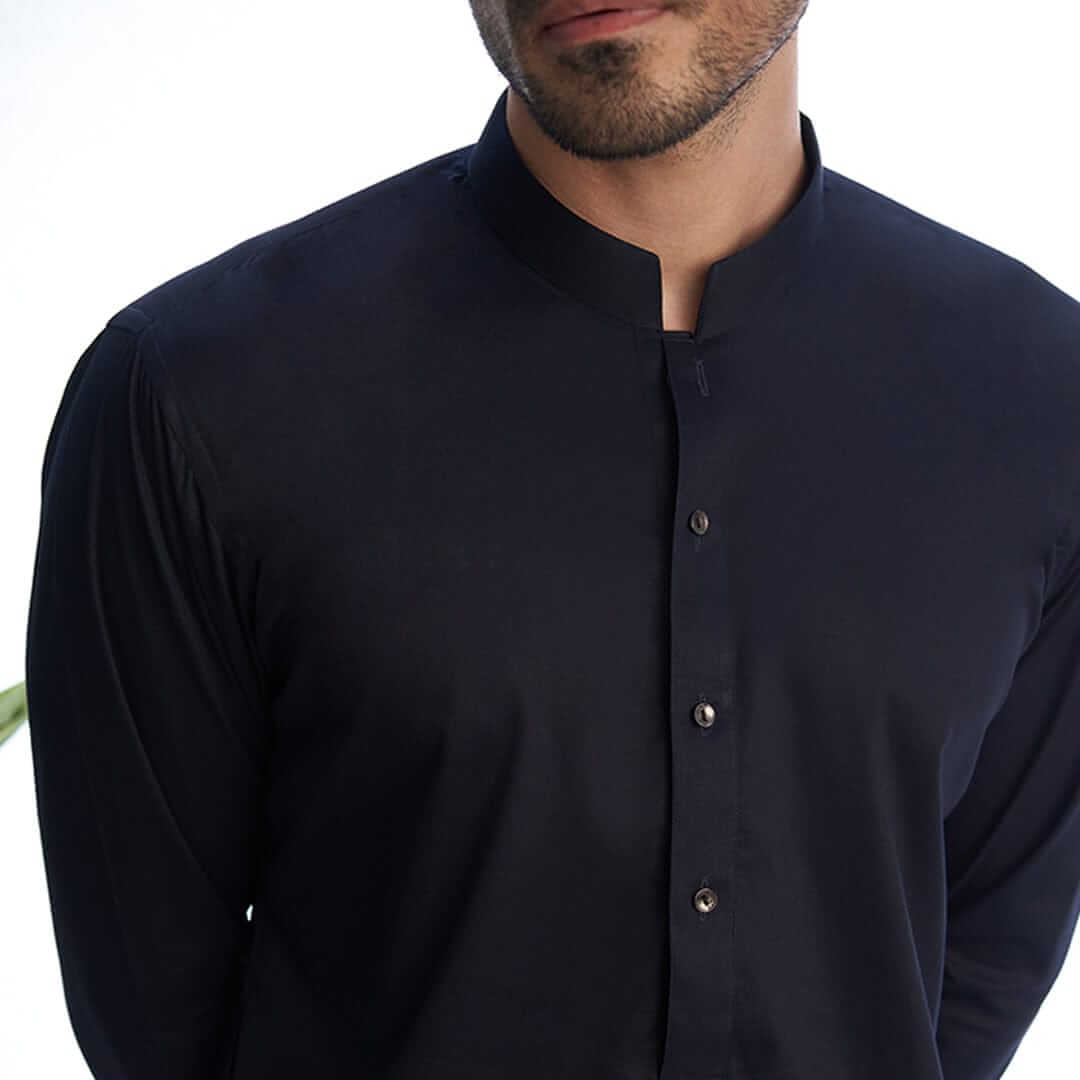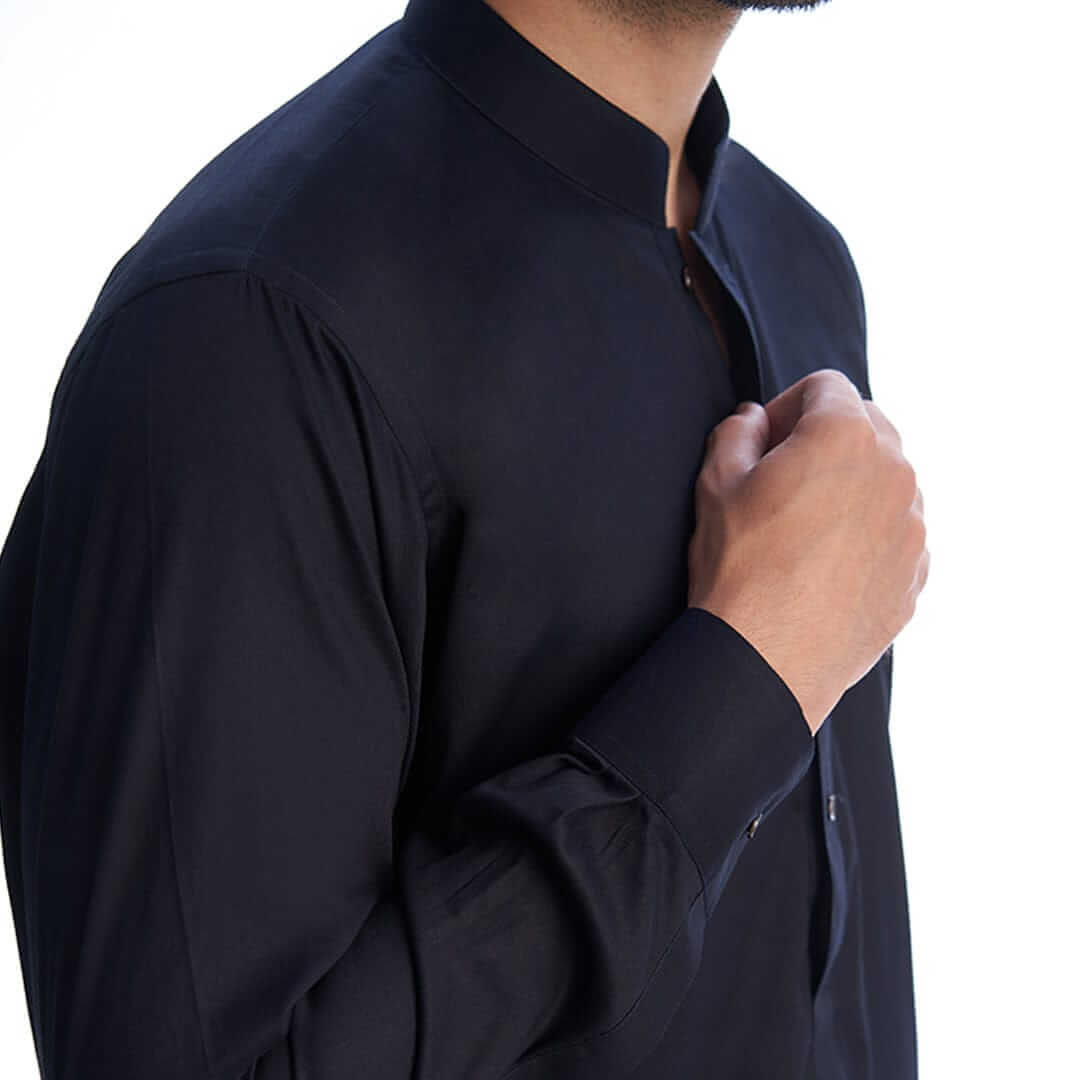 Size Chart
Sherwani
| | | | | |
| --- | --- | --- | --- | --- |
| Size | S | M | L | XL |
| Collar | 16 | 16.5 | 17 | 17.5 |
| Length | 45 | 46 | 47 | 47 |
| Shoulder | 19 | 20 | 21 | 22 |
| Cross Back | 16.5 | 17 | 17.5 | 18 |
| Sleeves Length | 24.5 | 25 | 25.5 | 26 |
| Sleeves Length Round | 5.75 | 6 | 6.25 | 6.5 |
| Chest | 42 | 44 | 46 | 48 |
| Waist | 38 | 40 | 42 | 44 |
| Front Kaaj | 9 | 9 | 9 | 9 |
Prince Coat 
| | | | | | |
| --- | --- | --- | --- | --- | --- |
| | S | M | L | XL | XXL |
| Collar | 16 | 16.5 | 17 | 17.5 | 18.5 |
| Length | 28 | 30 | 30 | 31 | 32 |
| Shoulder | 18 | 18.5 | 19 | 20 | 21 |
| Cross Back | 16 | 16.5 | 17 | 17.5 | 18.5 |
| Sleeves  | 24.5 | 25 | 25.5 | 25.5 | 26 |
| Sleeves round | 5.5 | 5.75 | 6 | 6.25 | 6.5 |
| Chest | 40 | 42 | 44 | 48 | 50 |
| Waist | 36 | 38 | 40 | 46 | 48 |
Inner Kurta
| | | | | |
| --- | --- | --- | --- | --- |
| | S | M | L | XL |
| Kneck size | 16 | 16.5 | 17 | 17.5 |
| Length | 39 | 40 | 41 | 42 |
| Shoulder | 18.5 | 19 | 19.5 | 20 |
| Sleeve Length | 23.5 | 24 | 24.5 | 25 |
| Chest | 21.5 | 22.5 | 23.5 | 24 |
| Waist | 20.5 | 21.5 | 22.5 | 23.5 |
Trouser
| | | | | |
| --- | --- | --- | --- | --- |
| Size | S | M | L | XL |
| Length | 40.5 | 41.5 | 42.5 | 42.5 |
| Waist | 29 | 30 | 30 | 32 |
| Bottom | 16.5 | 16.5 | 17 | 17 |
Choori Dar Pajama
| | | | | |
| --- | --- | --- | --- | --- |
| Size | S | M | L | XL |
| Length | 53 | 55 | 57 | 57 |
| Bottom | 6 | 6.5 | 6.5 | 07 |
| Aasan | 17 | 17.5 | 17.5 | 18 |
Description
Unveiling the "Basic Black Kurta and Drawstring Trousers", an elegant blend of modern simplicity and traditional charm, from the esteemed Arsalan Iqbal collection.
This set is meticulously constructed in a high-quality blend of cotton and viscose, ensuring comfort alongside its urbane aesthetics. The sleek collar and placket adorned with metal buttons injects a hint of sophistication, making this attire an embodiment of modest elegance.
Every piece from Arsalan Iqbal holds a captivating tale. This black kurta represents the quiet sophistication of the night sky, while the metal buttons symbolize the twinkling stars. It's a tribute to the serene tranquility that only nightfall can bring.
This ensemble is fitting for a variety of occasions. Its understated black color and sleek design make it ideal for evening gatherings, formal meetings, or celebratory occasions. The soft blend of cotton and viscicum ensures breathability and comfort, making it suitable for both cool and warm weather events.