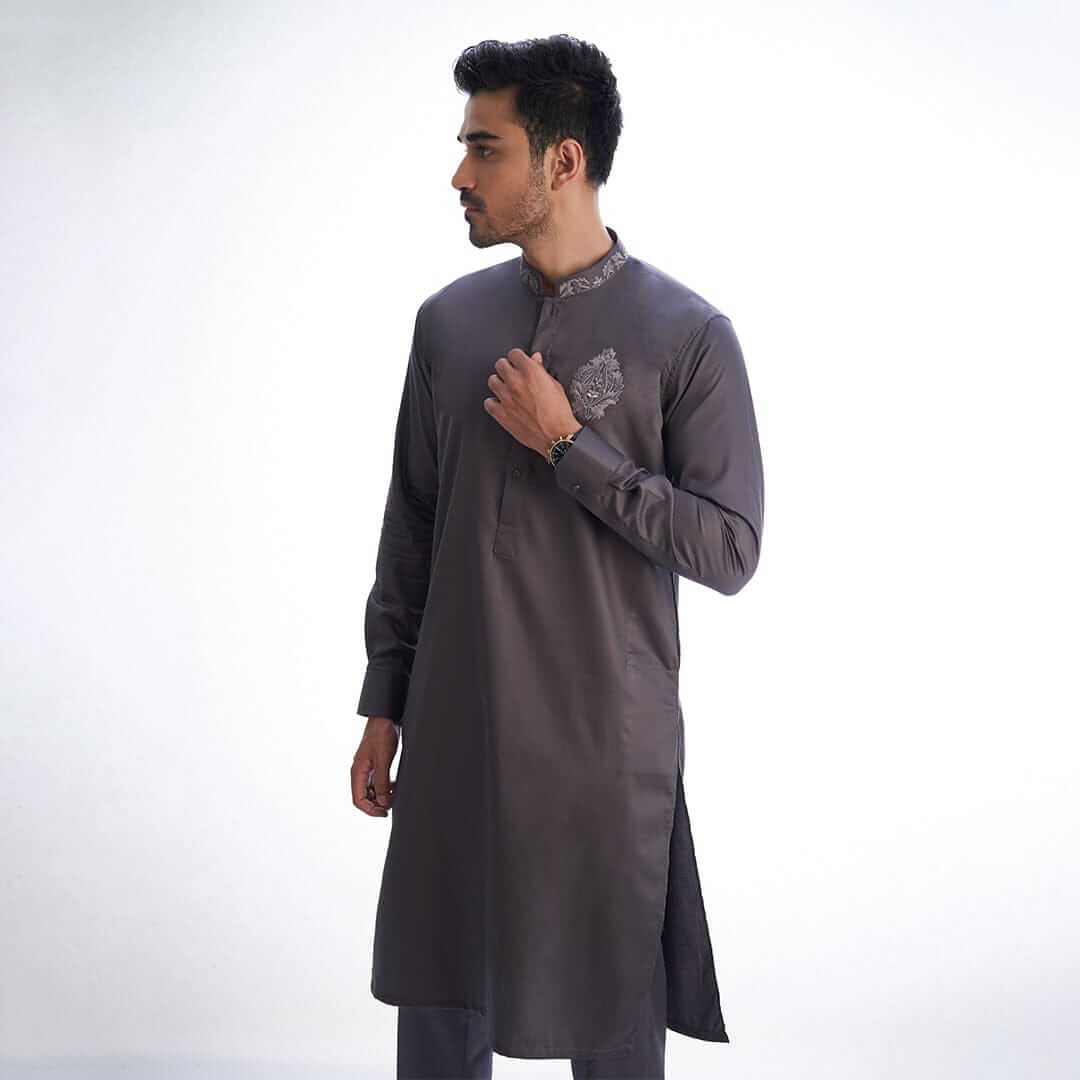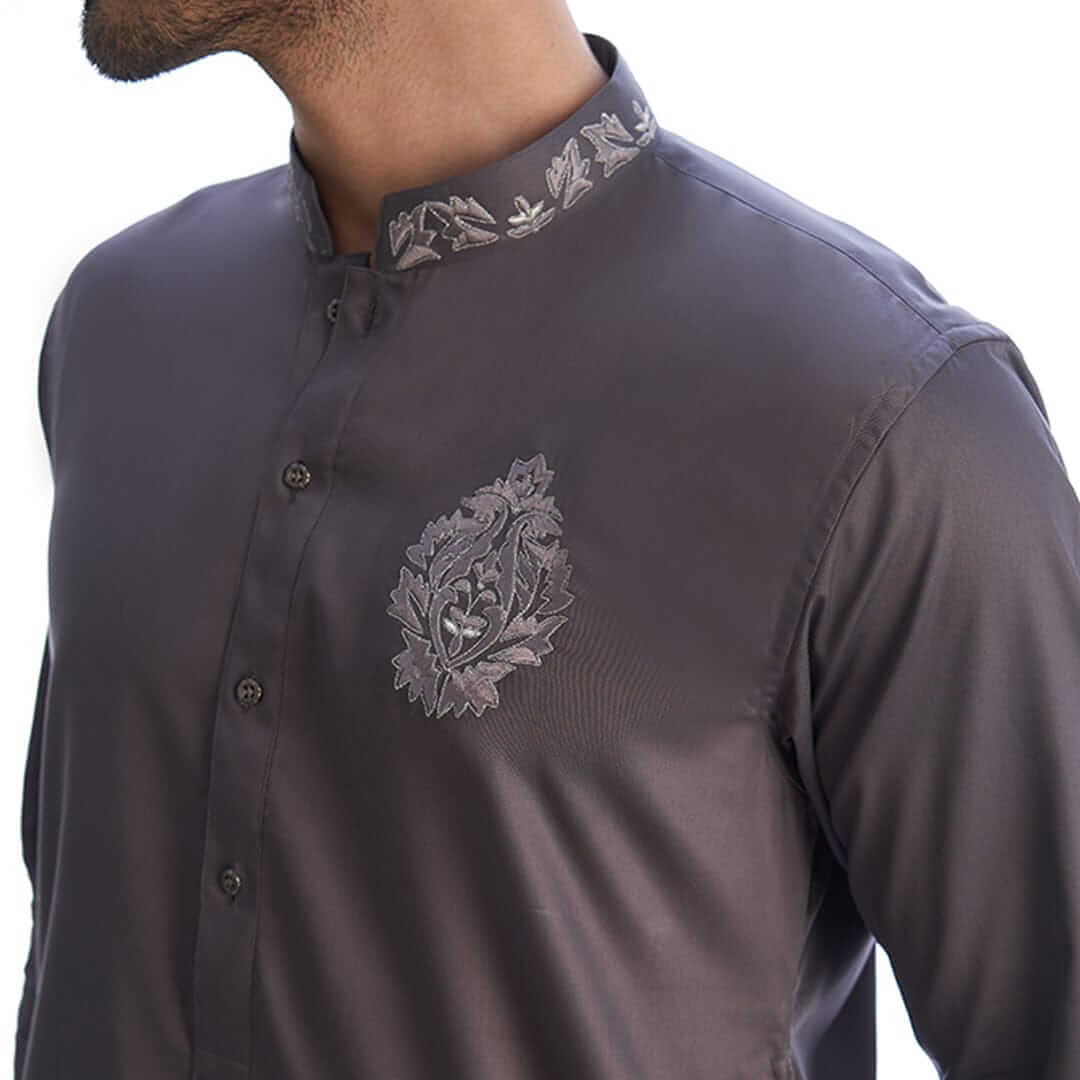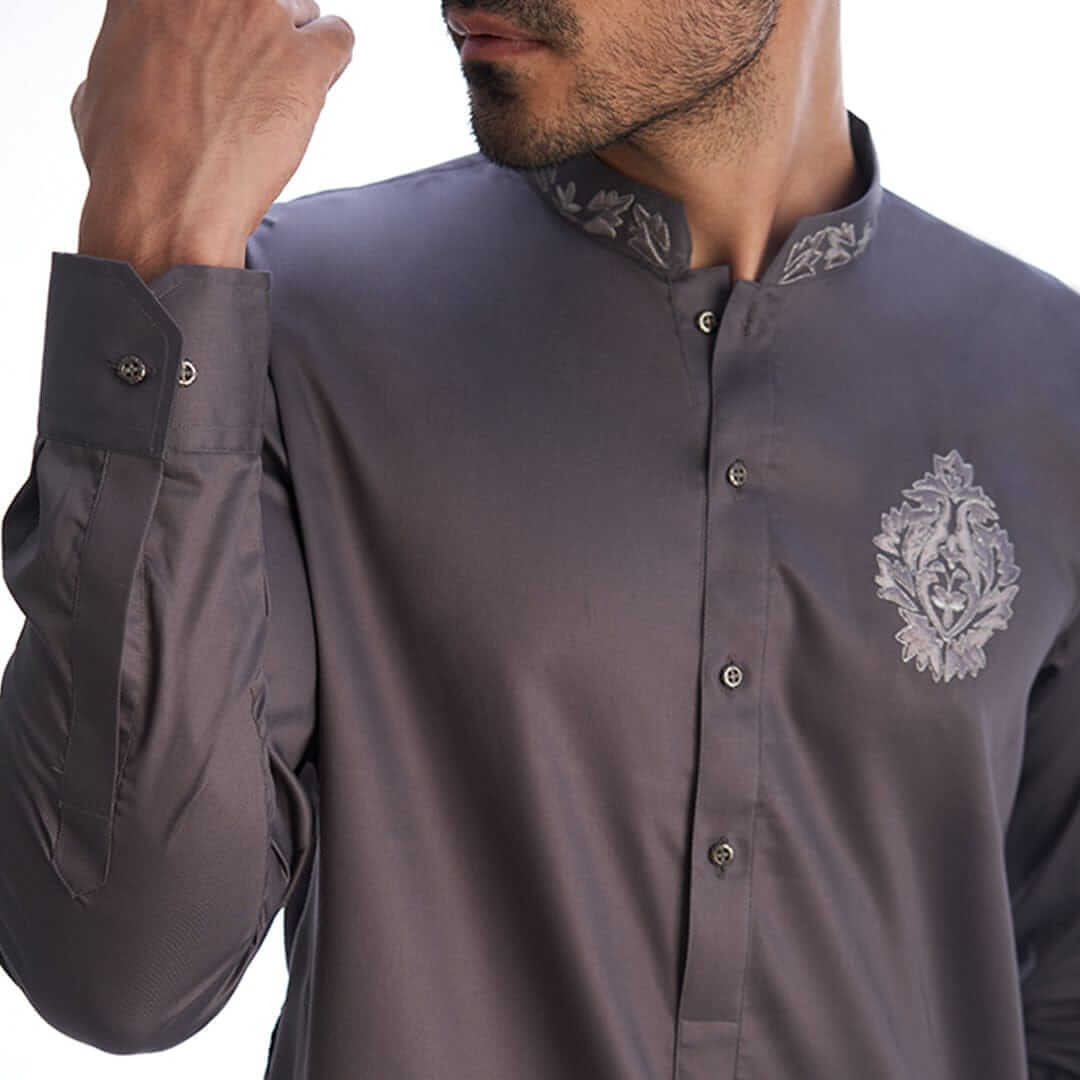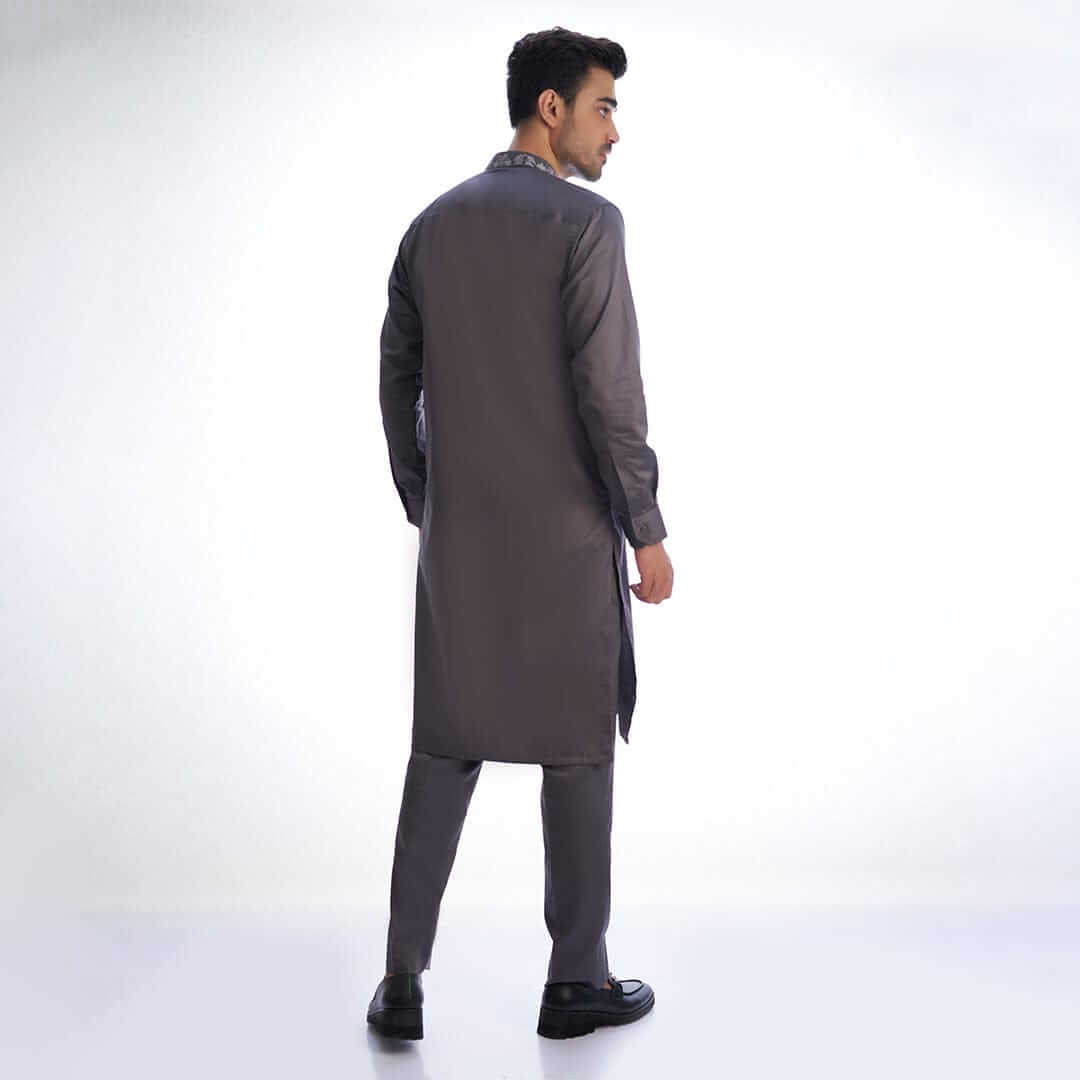 Size Chart
Sherwani
| | | | | |
| --- | --- | --- | --- | --- |
| Size | S | M | L | XL |
| Collar | 16 | 16.5 | 17 | 17.5 |
| Length | 45 | 46 | 47 | 47 |
| Shoulder | 19 | 20 | 21 | 22 |
| Cross Back | 16.5 | 17 | 17.5 | 18 |
| Sleeves Length | 24.5 | 25 | 25.5 | 26 |
| Sleeves Length Round | 5.75 | 6 | 6.25 | 6.5 |
| Chest | 42 | 44 | 46 | 48 |
| Waist | 38 | 40 | 42 | 44 |
| Front Kaaj | 9 | 9 | 9 | 9 |
Prince Coat 
| | | | | | |
| --- | --- | --- | --- | --- | --- |
| | S | M | L | XL | XXL |
| Collar | 16 | 16.5 | 17 | 17.5 | 18.5 |
| Length | 28 | 30 | 30 | 31 | 32 |
| Shoulder | 18 | 18.5 | 19 | 20 | 21 |
| Cross Back | 16 | 16.5 | 17 | 17.5 | 18.5 |
| Sleeves  | 24.5 | 25 | 25.5 | 25.5 | 26 |
| Sleeves round | 5.5 | 5.75 | 6 | 6.25 | 6.5 |
| Chest | 40 | 42 | 44 | 48 | 50 |
| Waist | 36 | 38 | 40 | 46 | 48 |
Inner Kurta
| | | | | |
| --- | --- | --- | --- | --- |
| | S | M | L | XL |
| Kneck size | 16 | 16.5 | 17 | 17.5 |
| Length | 39 | 40 | 41 | 42 |
| Shoulder | 18.5 | 19 | 19.5 | 20 |
| Sleeve Length | 23.5 | 24 | 24.5 | 25 |
| Chest | 21.5 | 22.5 | 23.5 | 24 |
| Waist | 20.5 | 21.5 | 22.5 | 23.5 |
Trouser
| | | | | |
| --- | --- | --- | --- | --- |
| Size | S | M | L | XL |
| Length | 40.5 | 41.5 | 42.5 | 42.5 |
| Waist | 29 | 30 | 30 | 32 |
| Bottom | 16.5 | 16.5 | 17 | 17 |
Choori Dar Pajama
| | | | | |
| --- | --- | --- | --- | --- |
| Size | S | M | L | XL |
| Length | 53 | 55 | 57 | 57 |
| Bottom | 6 | 6.5 | 6.5 | 07 |
| Aasan | 17 | 17.5 | 17.5 | 18 |
Description
Presenting the "Warm Grey Supima Cotton/Satin Kurta & Drawstring Trousers", a masterstroke of craftsmanship and comfort by Arsalan Iqbal.
Crafted from the finest 100% Supima cotton and satin, this kurta offers an unmatched luxury experience. The crest embroidered details on the collar and front imbue a sense of regal grandeur, creating a timeless blend of sophistication and comfort.
This kurta's story traces back to the dappled grey of early dawn. It embodies the serene peace of daybreak, the embroidery a testament to the delicate artistry of eastern tradition. Each stitch echoes tales of ancient craftsmanship, making this piece more than just an outfit.
Perfect for elegant evening soirees or daytime events, this kurta set resonates with the rich heritage of the Indian subcontinent. Its warm grey color, coupled with the luxurious Supima cotton and satin fabrics, provides comfort in both cooler evenings and warm afternoons, making it a versatile addition to your wardrobe.